Florine, water colourist extraordinaire!
With the arrival of fall comes the time to make resolutions for the new school-year: whether you pledge to get in shape, to be more organized and less overwhelmed, to refocus on what is truly important, to be less addicted to cell phones or even to change your life entirely…
This year at Ivoy, we are making a resolution to surround ourselves with as much positive energy and as many good vibes as we possibly can – essentially we are striving for boundless joy!
Facing the many worldwide tragedies that continually flood the news with often heart-breaking or seemingly hopeless stories, it can be difficult to hold on to what is beautiful and positive.
To do our part in counterbalancing all that, we have decided to update you regularly with stories of lovely people and delightful projects.
These stories will address a variety of topics: art, culture, gastronomy – anything that we encounter or desire to encounter!
First on the list is the artist, and in my opinion magician, Florine Asch.
With the help of her magic pencil, she transports us into her own colourful universe, a place of fairy tales and genuine poeticism.
It is people like her that make me believe there must be little fairies who bless certain people with incredible talent. Without a doubt, whichever fairy was on duty when Florine was born gave her an extraordinary gift:
She has the power to bring dreams to life through her sketches, water colours, and paintings.
I encourage you to at least browse through her notebooks, published by Flammarion, that document her travels through Egypt, Africa, and Italy. They are absolutely magnificent.
As you walk by the Paris Opera, many of the biggest designers you'll come across (Dior, Vuitton, Hermès, etc.) have already trusted this elegant and refined water colourist.
She also creates all sorts of personal cards, such as invitations or greeting cards.
Don't underestimate the value of this talent – it is an underrated pleasure to receive one of her little masterpieces instead of the photomontages we've all grown a bit tired of…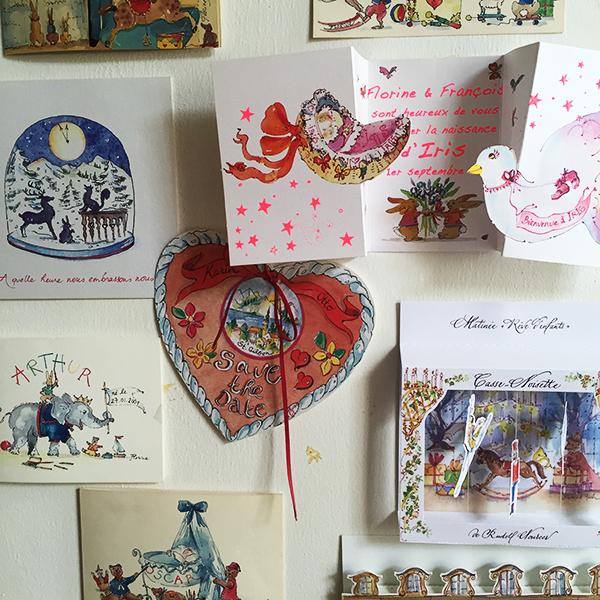 I was lucky enough to meet Florine, a slender woman with long curly hair, a shining smile and natural elegance – a real-life fairy tale princess.
Upon meeting her, I was immediately put at ease by her kindness and poise, and was then led into her magical universe.
Her workshop houses all sorts of little curiosities: globes, stuffed birds, mountains of books, and pieces of her work piled and hung all over. I felt as if I had discovered a gold mine.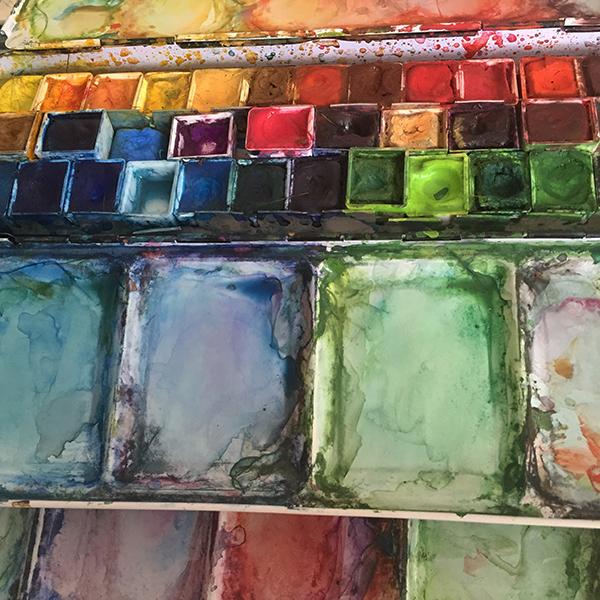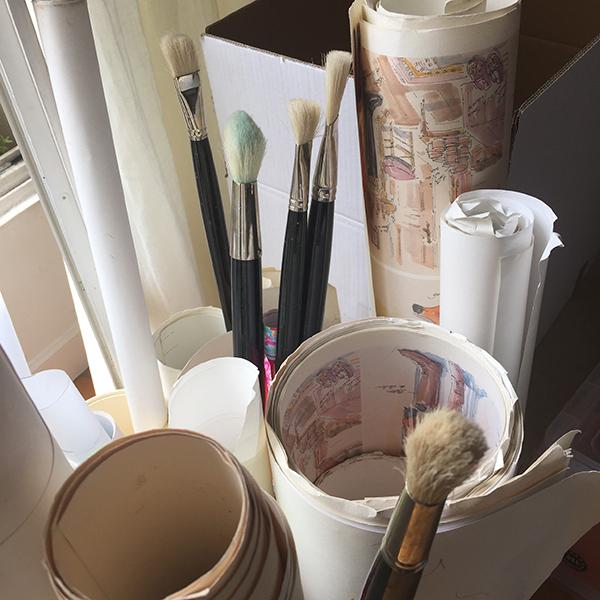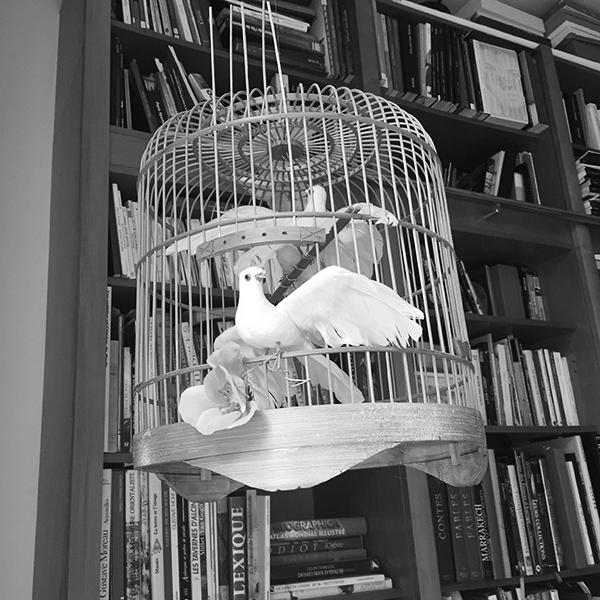 With her help, we sought to bring life to our newsletter. Florine picked up her pencil and, with simultaneously precise yet enchanted gestures, created illustrations that embody the previously intangible essence of our text.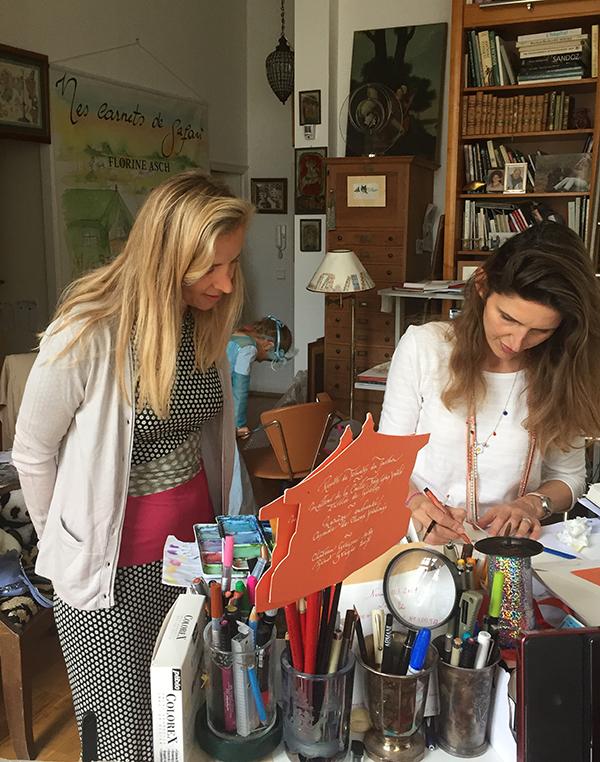 Many thanks to Florine for working your magic with Ivoy!
We'll be back soon with more adventures!
Lucile